The 3 Point Scholarship Program has been designed to assist New York, Connecticut, New Jersey and Tulsa, OK area high school students in their pursuit of a college degree. Our focus is to minimize the financial burdens students experience. Currently, we are accepting 3 Point Scholarship applications for the 2021-2022 college academic year. If you are a high school senior from NY, NJ, CT or Tulsa, OK, please email info@johnstarks.org to request an application.
About Us:
We focus on minimizing the financial burdens that students experience. Our board members, sponsors, celebrity guests and volunteers provide the momentum that helps us affect change.  If you and/or your company are interested in learning more about our organization, scholarship program and/or events please contact us.  We welcome developing strong, positive partnerships.
ABOUT JOHN STARKS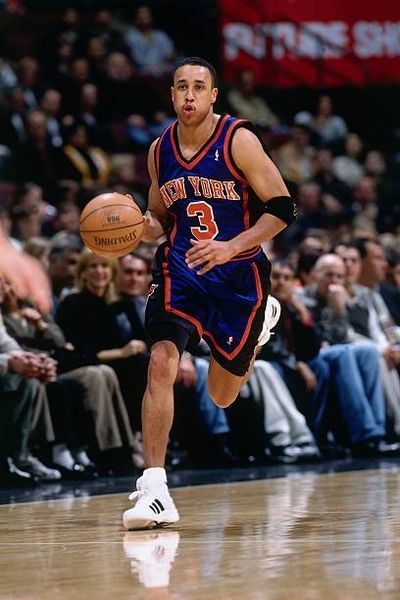 At a very young age, John Starks knew he wanted to become a professional basketball player. With the support of his family, specifically his mother Irene and grandmother Callie, and through sheer determination he achieved his goal on October 1, 1990 when he signed with the New York Knicks. In 2003, he retired as one of the most beloved players in New York Knicks history. To this day, he remains a fan favorite in the New York area.
Although John only played one year of high school basketball and attended four different colleges in four years, he developed a basketball talent that did not go unnoticed by the NBA. Starks signed his first contract with the Golden State Warriors as a free agent on September 29, 1988. Although he received little playing time and was cut from the Warriors after one season he never gave up on his dream of playing again in the NBA. John was determined to continue his journey towards a solid NBA career. Starks played for the CBA and WBL, becoming an All-Star in both leagues, which caught the eye of a New York Knicks scout. After an impressive tryout, Starks signed his second, and most important, NBA contract with the New York Knicks.
During his outstanding eight (8) year career with the New York Knicks, Starks was named to the NBA All-Defensive Second Team in 1992-1993, became an NBA All-Star in 1994, and was awarded the League's Sixth Man of the Year in 1996-1997. He averaged 14.1 points per game, while leading the Knicks in three point goals (982). In addition, he remains 11th in total points (8,489), 8th in assists (2,394), and 7th in steals (711) in Knicks history. In the final minute of New York's win over Chicago in Game 2 of the 1993 Eastern Conference Finals, Starks performed one of the most memorable "highlight" plays in team history – "The Dunk". After his tenure with the Knicks, Starks played again for the Golden State Warriors (1998 through 2000), shortly for the Chicago Bulls (1999-2000) and then for the Utah Jazz (2000 -2002). In each NBA city, John was dedicated to the team's community outreach efforts and volunteered his time and support when needed.
In 2003, Starks was named Alumni and Fan Development Advisor for the New York Knicks. Starks is involved in the day to day efforts focused on expanding the Knicks Alumni Relations, Community Relations and Fan Development Programs.
John and his family reside in Stamford, CT. When not rooting for the Knicks, John enjoys playing golf and working on his Foundation's agendas. His autobiography, John Starks: My Life was released in the fall of 2004.