By Anthony Castrovince / MLB.com | 10:53 AM ET
One of the most entertaining World Series of all time is going the distance.
And so here comes Game 7, the breaking point in this beautiful battle of baseball behemoths.
• Gear up for the World Series:Astros | Dodgers
The Series that has had everything — crazy rallies, heart-pounding home runs, marathon battles and close games galore — is going to have just a little more in store for us tonight at Dodger Stadium, where Yu Darvish will oppose Lance McCullers Jr. in the historic ballpark's first World Series Game 7.
"It seems fitting," Dodgers manager Dave Roberts said. "You've got the two best teams in baseball going head to head. Like we've talked about from the beginning, these two teams mirror one another. And the compete and fight in both teams is the most important thing I see as similarities."
Either potential outcome would reward a long, painstaking wait. Either the Dodgers are going to win it all for the first time since Tommy Lasorda, Orel Hershiser and Kirk Gibson's ride to glory in 1988, or the Astros are going to be crowned champions for the first time in their 56 seasons of existence.
And in the finale of this exhilarating, exhausting, enrapturing best-of-seven set, whoever wins it will have undoubtedly earned it.
"Six games of nonstop great baseball," Astros shortstop Carlos Correa said. "It's got to be considered one of the best [World Series] of all time."
If a starter doesn't get the win on Wednesday, this will be the first seven-game Series in Fall Classic history in which starters recorded just two wins (Clayton Kershaw in Game 1 and McCullers in Game 3). As recently as 2011, there was a seven-game Series in which starters got three wins, and that has happened five other times (2002, 1979, '75, '72 and '47).
This will be the 39th winner-take-all World Series game in history (one was actually a Game 8, because the 1912 World Series included a Game 2 tie), and this marks the first time since 2001-02 that the Series has gone to seven games two years in a row. The Dodgers have the home-field advantage … or do they? The road team won the past two World Series Game 7s (2016 Cubs, '14 Giants) and has won 19 of 38 overall, a 50-50 split.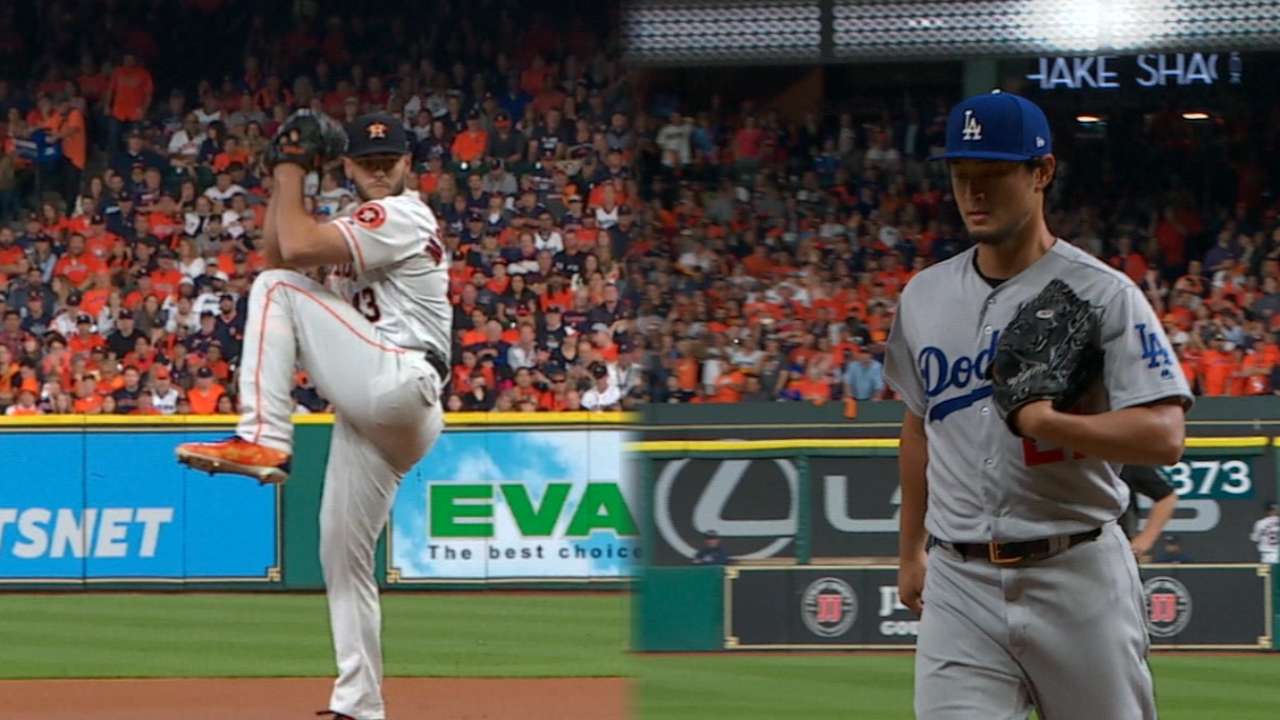 But there is some historical perspective that leans Los Angeles' way here: Since 1985, when the League Championship Series went to a best-of-seven, teams going home down 3-2 in any seven-game series have won that series half the time (14 of 28). When they've won Game 6, they've won Game 7 in 14 of 16 instances — the lone exceptions being the 2006 Mets in the National League Championship Series and the 2014 Royals in the World Series.
Anyway, all that really matters is the here and now. And if we've learned anything about this Series so far, this game is going to come down to the bullpens, where some big hands — such as those of Kershaw and Dallas Keuchel — will be on deck.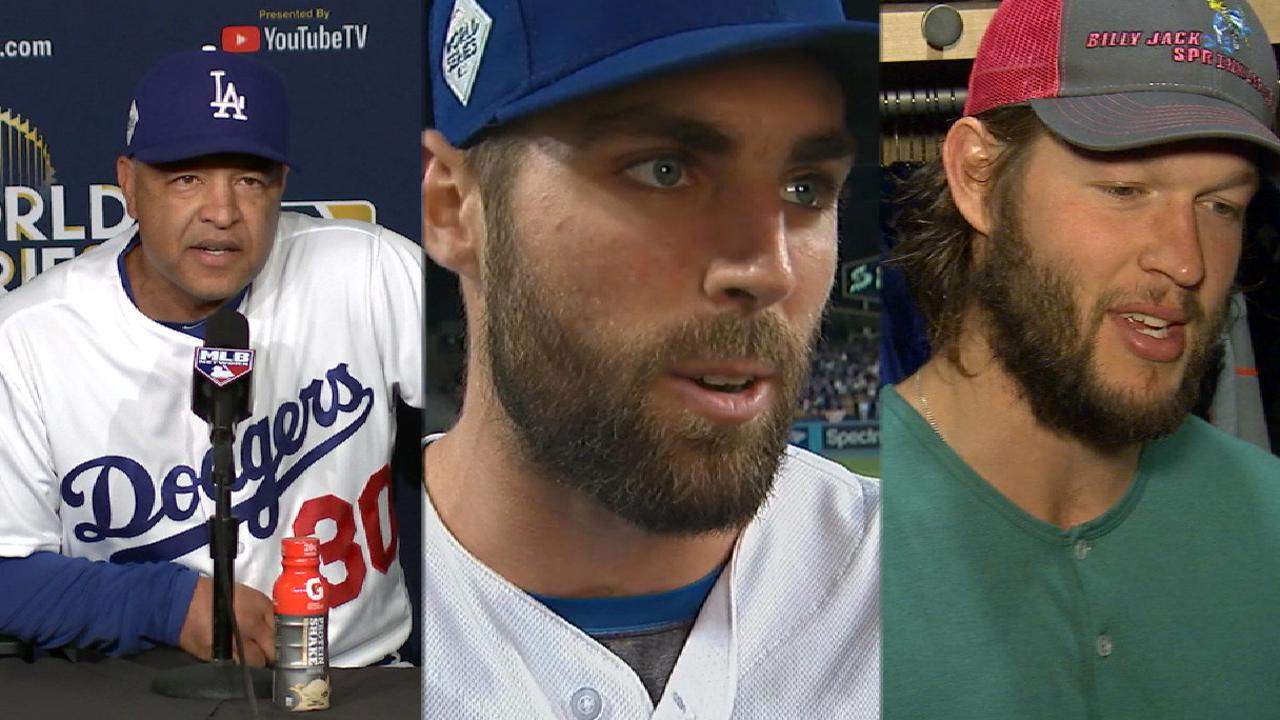 Kershaw, who was available out of the 'pen in Game 6 and will be again, was asked how many innings he can give Los Angeles.
"I can give 27 innings," he said, possibly joking, possibly not. "Whatever they need. I'll be ready to go with whatever they need."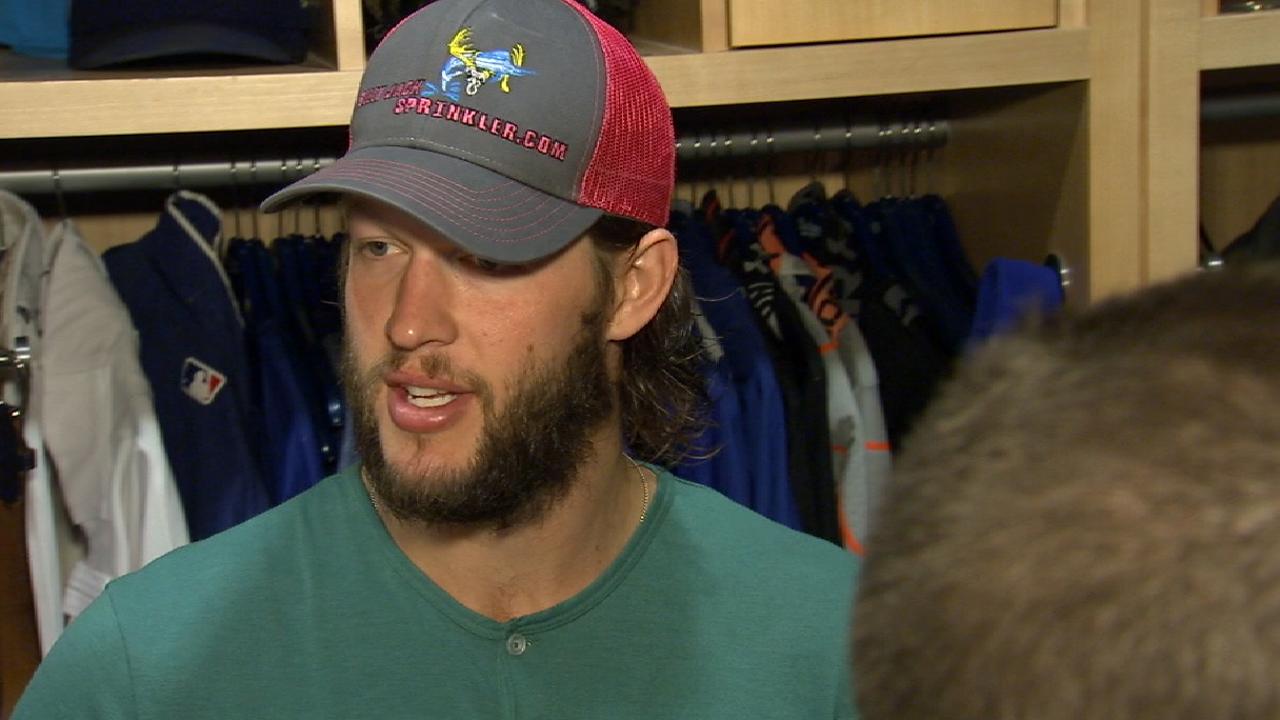 First things first: Darvish and McCullers. They opposed each other in Game 3, and though McCullers (5 1/3 innings, three runs on four hits with four walks and three strikeouts) wasn't as sharp as he had been out of the bullpen in Houston's American League Championship Series clincher against the Yankees, he certainly had a better night than Darvish, who was knocked out of the game before the end of the second inning.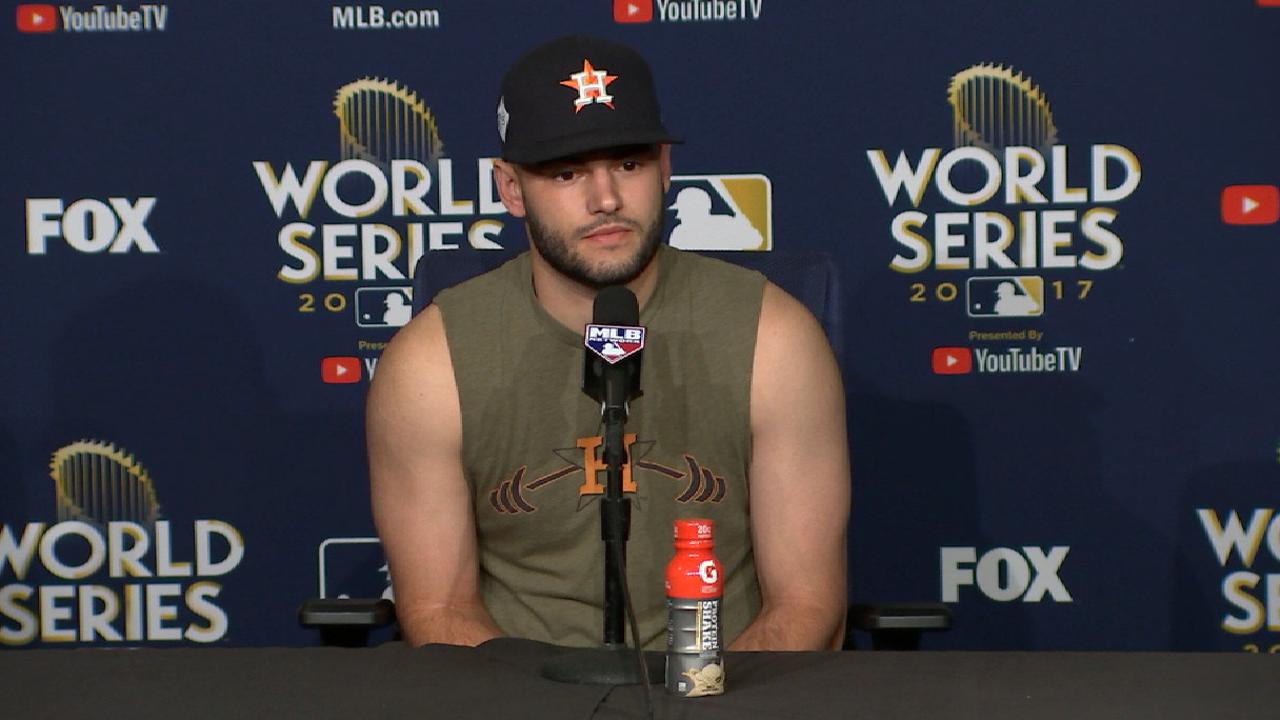 • McCullers not rattled by magnitude of G7 start
"I threw the bullpen session [between starts], and my slider is getting there, and it's better," said Darvish, who allowed four runs on six hits with one walk and just a single swing-and-miss in Game 2. "I can't pay that much attention to what happened last time. Just focus on [Game 7] and have a good game."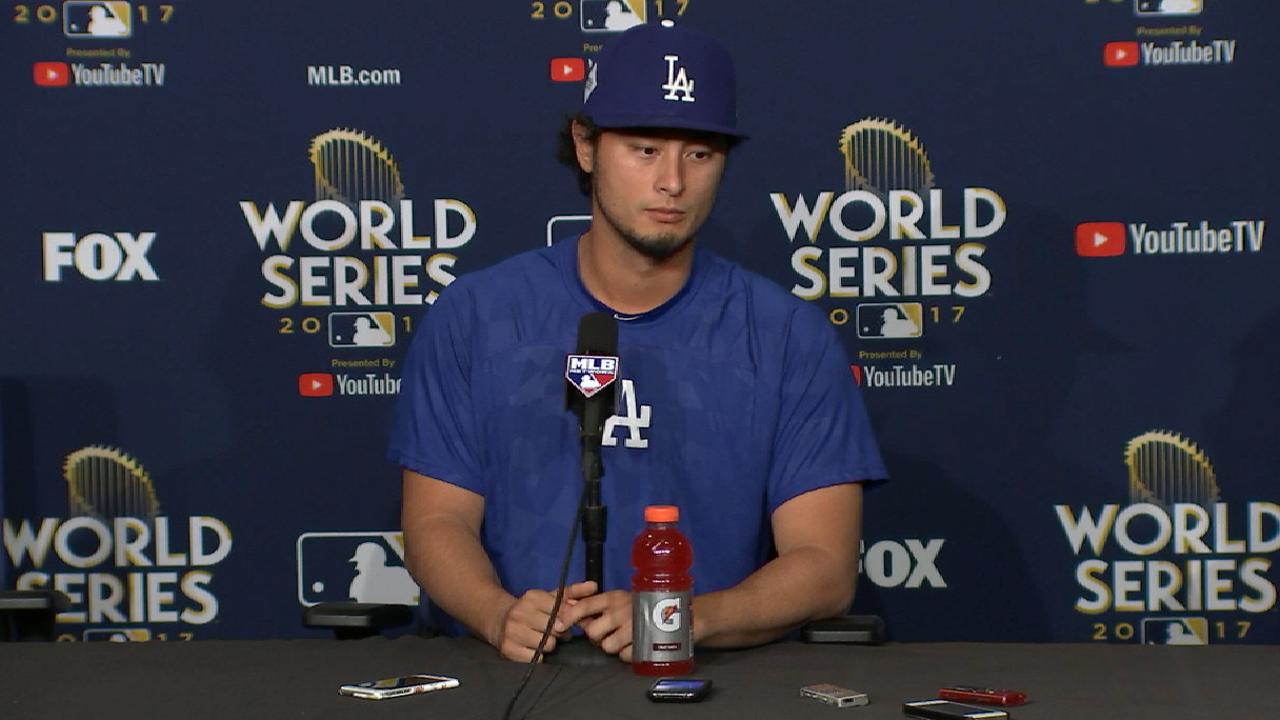 • Darvish seeking redemption in Game 7 start
Literally every game of this Series has been a good one. Only once (the Dodgers' 6-2 victory in Game 4) has the margin of victory been greater than two runs, and that featured a five-run rally by Los Angeles in the ninth.
The 104-win Dodgers and the 101-win Astros entered as the first pair of 100-win clubs to face each other since the Reds and Orioles in 1970. But mere trivia alone does not make for an epic engagement. The first six games of this Series have lived up to the irresistibility of the storyline, and they've brought us here.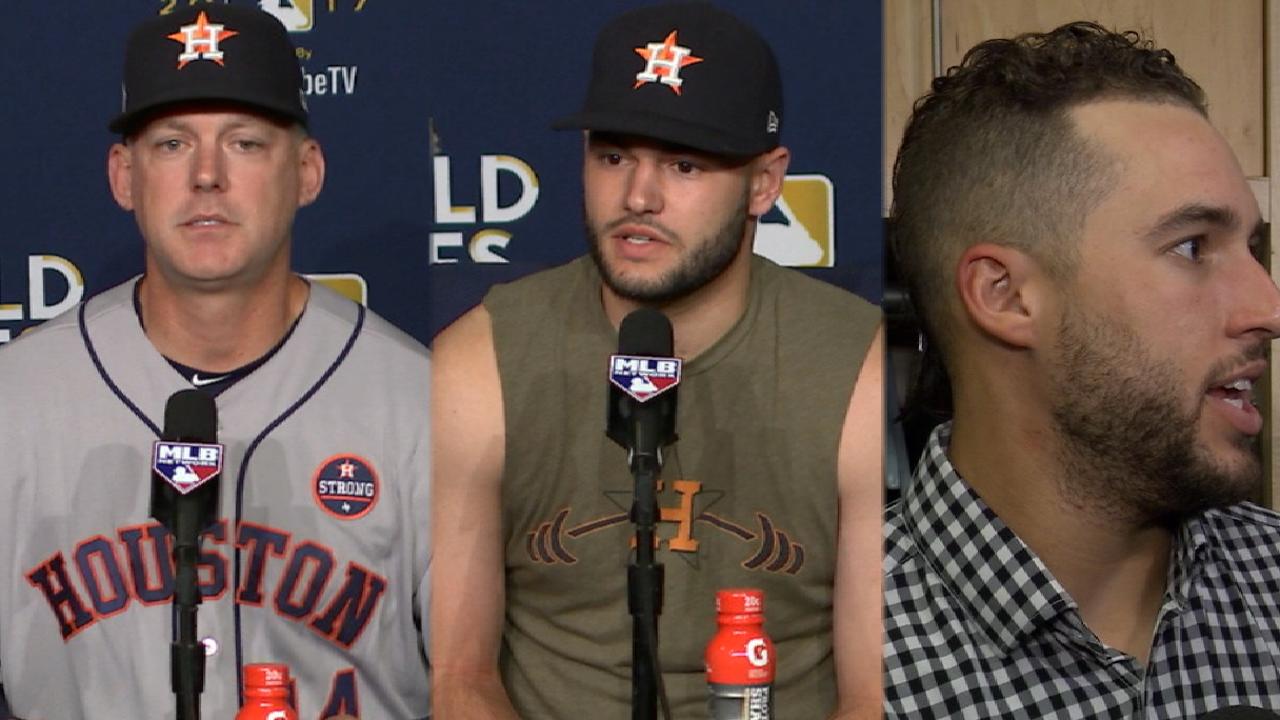 "This Series has been back and forth," Houston manager A.J. Hinch said. "And two incredible teams, trying to get to the finish line. Obviously it's good for our sport. Necessarily bad for us, because we wanted to win [Game 6]. Both teams will be ready to play with about as much energy as you could possibly imagine in Game 7."
Added Astros third baseman Alex Bregman: "Empty the tank, and let 'er rip."
Game 7. Game on.
Anthony Castrovince has been a reporter for MLB.com since 2004. Read his columns and follow him on Twitter at @Castrovince. This story was not subject to the approval of Major League Baseball or its clubs.