Celebrities and friends took to social media Sunday to pay tribute to Dick Gregory after his death at age 84.
The famed standup comedian and well-known civil rights activist who used humor to talk about social justice died on Saturday night in Washington D.C. He'd recently been hospitalized and cancelled shows.
Read: Candlelight Vigil in Charlottesville Kept Off Social Media to Keep Neo-Nazis From Disrupting It
Gregory's death was confirmed by his family in an Instagram post.
"The family appreciates the outpouring of support and love and respectfully asks for their privacy as they grieve during this very difficult time," wrote his son, Christian Gregory.
Jane Sanders tweeted about how her husband, former presidential candidate Bernie Sanders, once spent a night in jail with Gregory after protesting segregation in Chicago.
Activist Shaun King also took to twitter to pay tribute to Gregory.
Because many of you probably only knew Dick Gregory as an older man, I wanted to show you these young images.

Rest in power good sir.
Gregory broke racial barriers in the 1960s and became one of the first African-Americans to perform at white clubs.
Gregory higlighted segregation and racial injustice in his standups. He was arrested several times in the 1960s for joining civil rights rallies.
He rose to fame in 1961 when he filled in for comedian Irwin Corey one night at the Playboy Club in Chicago, after which he earned a three-year contract, CNN reported.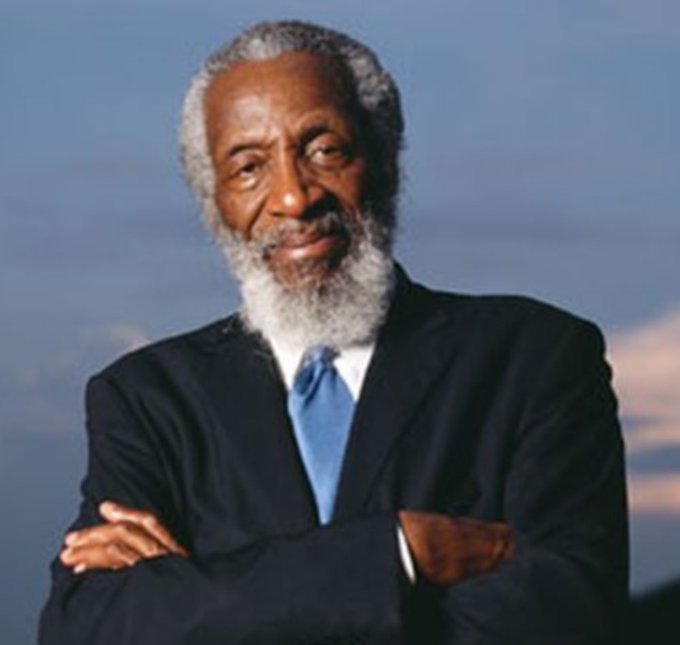 He taught us how to laugh. He taught us how to fight.He taught us how to live.Dick Gregory was committed to justice.I miss him already. #RIP
Gregory also appeared on several television shows, recorded comedy albums, and wrote books throughout his life – including an autobiography and a memoir. He was also a vegetarian and health advocate.
Gregory cancelled two recent comedy shows in early August, but took to social media to say he was looking forward to stepping on the stage due to current racial tension exacerbated by the white supremacist rallies in Virginia.
Read: Trump Outburst Came After Hours of Charlottesville TV Coverage as Melania and Ivanka Were Away: Report
"We have so much work still to be done, the ugly reality on the news this weekend proves just that," Gregory wrote.
He is survived by his wife, Lillian, and 10 children.