By MIKE CHIARI
HBO's Bill Simmons reported Monday that there may be some mutual interest between New York Knicks star Carmelo Anthony and the Oklahoma City Thunder.
Simmons said the two sides are "circling each other," and that the presence of OKC assistant general manager Troy Weaver could play a role since he helped recruit Melo to Syracuse in college.
Anthony has been linked to both the Houston Rockets and Cleveland Cavaliers this offseason. ESPN's Adrian Wojnarowski reported on July 3 that Melo was willing to waive his no-trade clause for a move to either team.
Frank Isola of the New York Daily News reported Saturday, however, that Anthony is solely focused on facilitating a deal to Houston with Kyrie Irving reportedly requesting a trade from the Cavs.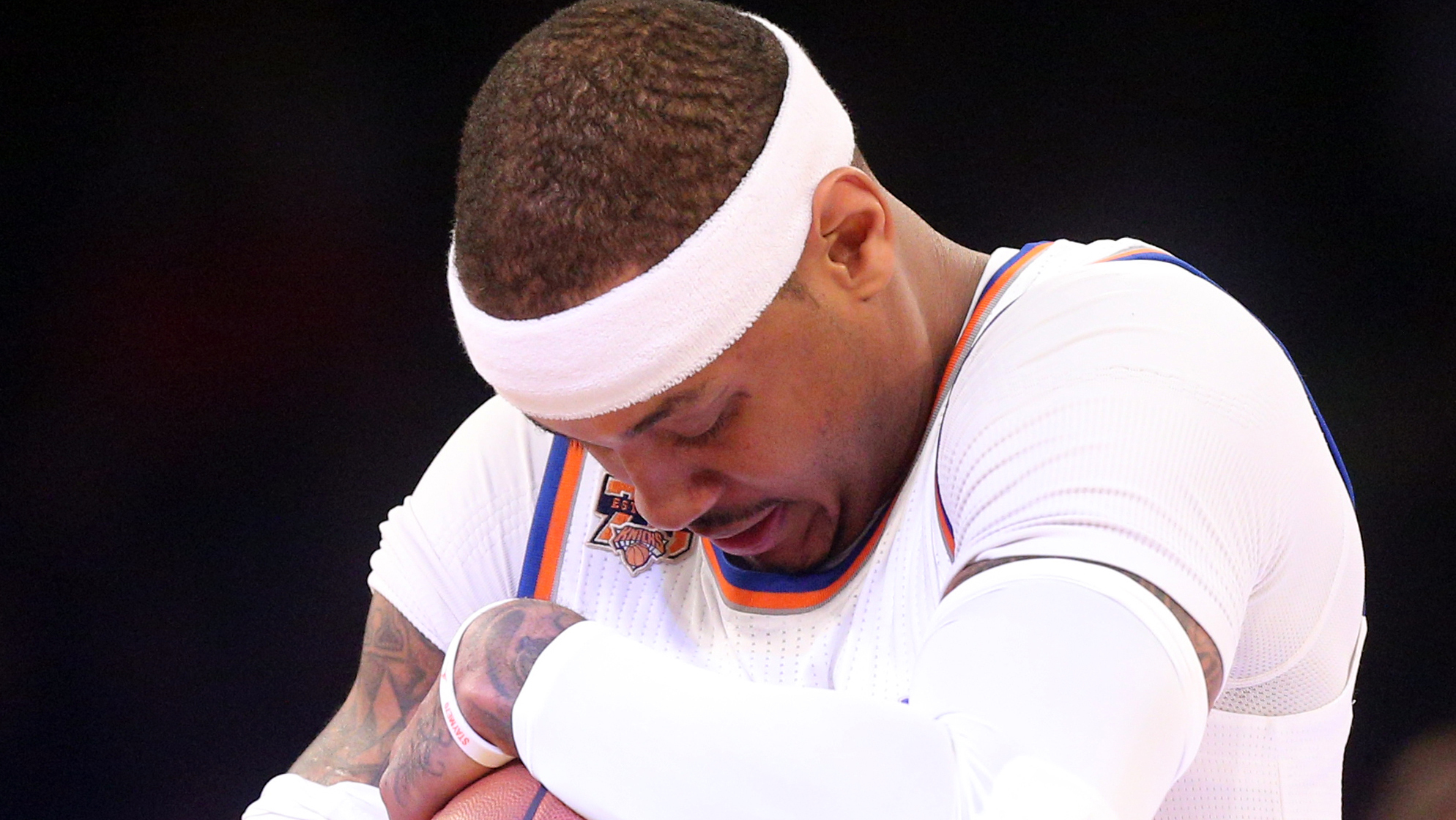 The Thunder have been active this offseason in an effort to surround reigning NBA MVP Russell Westbrook with elite talent, as they traded guard Victor Oladipo and big man Domantas Sabonis to the Indiana Pacers for Paul George.
Getting the salaries to work in a trade for Melo could be an issue for Oklahoma City, as it would likely need to include either center Steven Adams or power forward Enes Kanter.
The Thunder are lacking in terms of quality depth, and trading for Anthony would almost certainly make a negative impact in that regard.
If OKC can pry him away from the Knicks, though, it will create a legitimate "Big Three" potentially capable of making some noise in the Western Conference.
Melo's production has been down in recent years, but the 10-time All-Star averaged 22.4 points per game last season, and he is the type of offensive threat the Thunder need to take further pressure off Westbrook.